Spinal Problems And Organ Function.
Did you know that spinal subluxations (misalignments) can affect the function of your internal organs? 
Because your spine surrounds and protects your spinal cord and it's delicate nerves, problems with your spine can interfere with the signals that travel along these nerves. That means that wherever those nerve signals are going will not receive the correct messages, resulting in possible dysfunction. This could be your back, neck, arm, leg or even your stomach.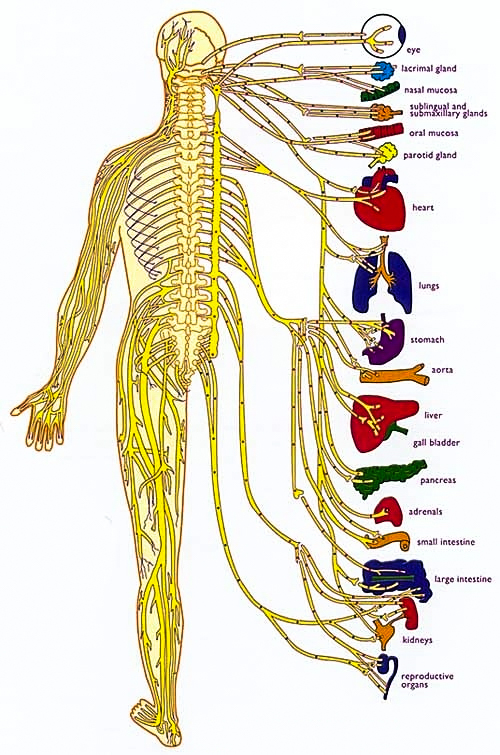 Your whole body functions, and depends on nerve signals. Chiropractic care corrects spinal problems, reducing nerve interference and allowing the signals to get through. This helps you to function at your best and stay healthy.
This is why it is so important to have your spine checked and adjusted regularly to maintain optimal spinal alignment. Your health depends on it!